Home - Products - Automatic Towel Paper Making Machinery
Automatic Towel Paper Making Machinery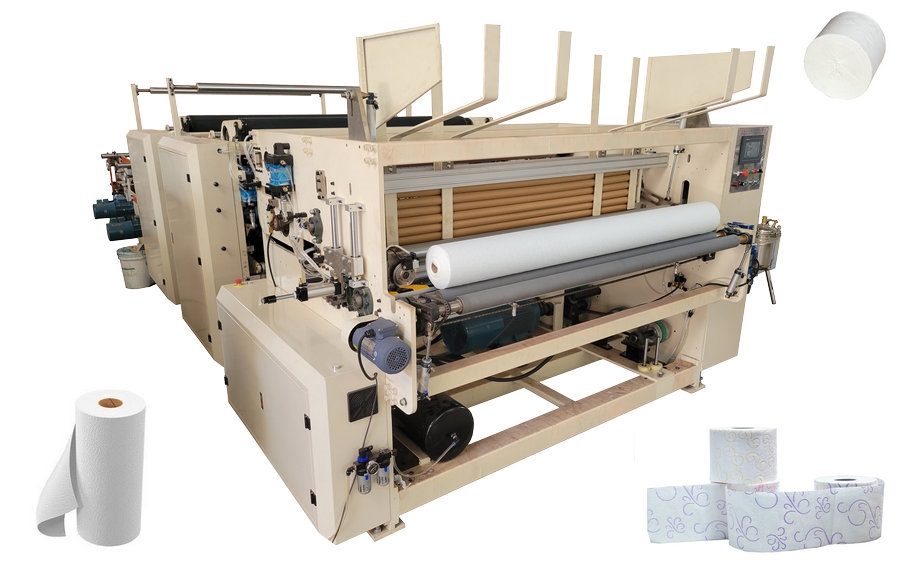 Description of product
CIL-SP-A Full-automatic high-speed rewinding and perforated toilet paper machine,
This equipment is to perforate and cut the raw paper into various sizes according to the requested. The finished product is neat, in good order and with equality tension. It has the feature of compact structure, easy and stable operation, less electricity consumption and covers a small area of 8.4 m². The highest production speed is 150-220m/min. This model is the ideal equipment for paper making factory and paper processing factory.
This equipment can process raw paper of 1.2m 1.75m 1.95m 2.15m 2.35m 2.55m 2.75m 2.95m 3.15m etc in width.
This machine is consist of stand of raw material, paper conveying unit, embossing unit, spraying unit, perforating unit, reeling unit, electricity control and cutting system.
The production process is : unreeling —→ embossing —→gluing—→perforating—→reeling—→cutting.
Features
1.Production Procedure is controlled by Programmable controller
system, fully automatic in production process, the function is complete and the production speed is high.
2.It can automatically exchange the core, spraying, and sealing without stopping the machine and also automatically raise and lower speed when exchanging the core.
3.When exchange the core, the machine will be tight first and loosen later to avoid dropping off the roll core.
4.Equipped with automatic alarm to indicate filling up of core pipe. The machine will be automatically stopped when there is no core pipes.
5.Automatic alarm for breaking off of paper.
6.Equipped separate tension control for each unwinding jumbo roll.
7.It is convenient to change the feature to produce any other core pipe winding.
8.Left paper remind after sealing of product for convenient use.
9.Jumbo roll stand is installed by pneumatic.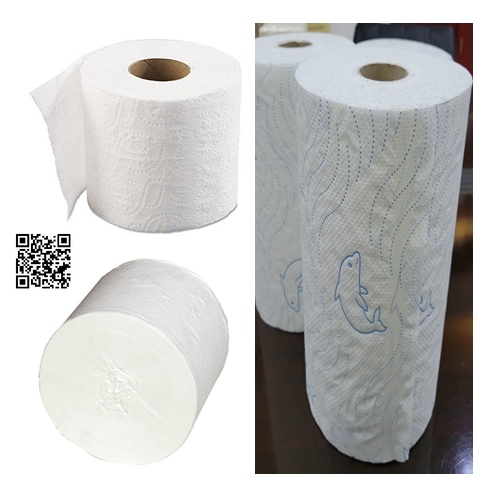 If you need this product, please fill it out and we will contact you quickly.
1. Production line:180-240m/min
2. Product specification:¢80-¢150mm(can be adjustable)
3. Punching line distance:90-180-240-360mm(can be adjustable)
4. Power:11-20Kw (380V 50Hz)