Home - Products - Automatic Facial Tissue Folding Machinery
Automatic Facial Tissue Folding Machinery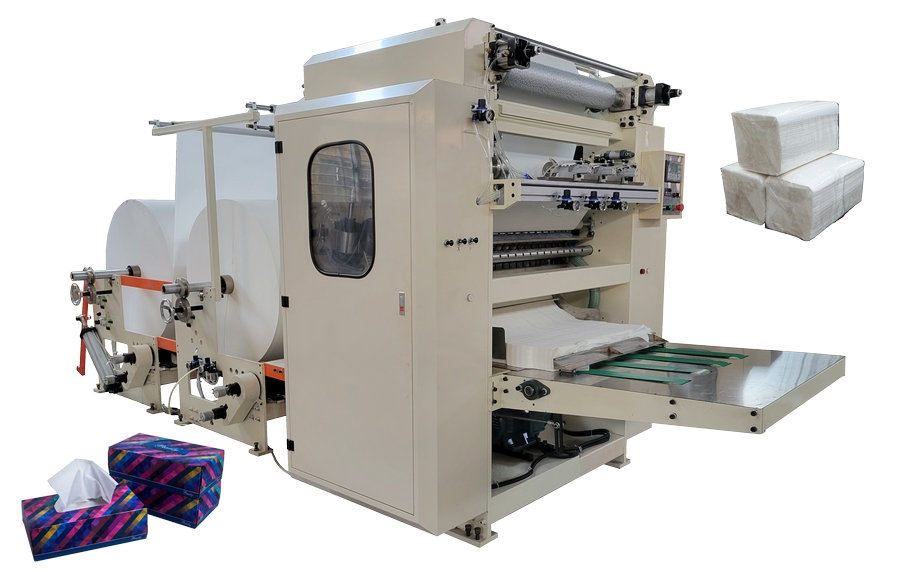 1.Count automatically and output in order
2. Adopting screw turning knife to cut and vacuum absorption to fold.
3. Adopting step less adjusting speed to roll to fix different tension of raw paper.
4. EP Electropneumatic, easy to operate.
5.This equipment can have embossing unit, the embossment is clear.
6.Wide range of production width for selection.
7.The machine can equipped with PLC according to requirement.
We can make the machine with 2lines, 3 lines ,4 lines, 5 lines,6 lines,7 lines and 8 lines according to customers' requirement.
This machine can equip with single color printing or double color printing unit, the embossing pattern have very vivid designs and beautiful colors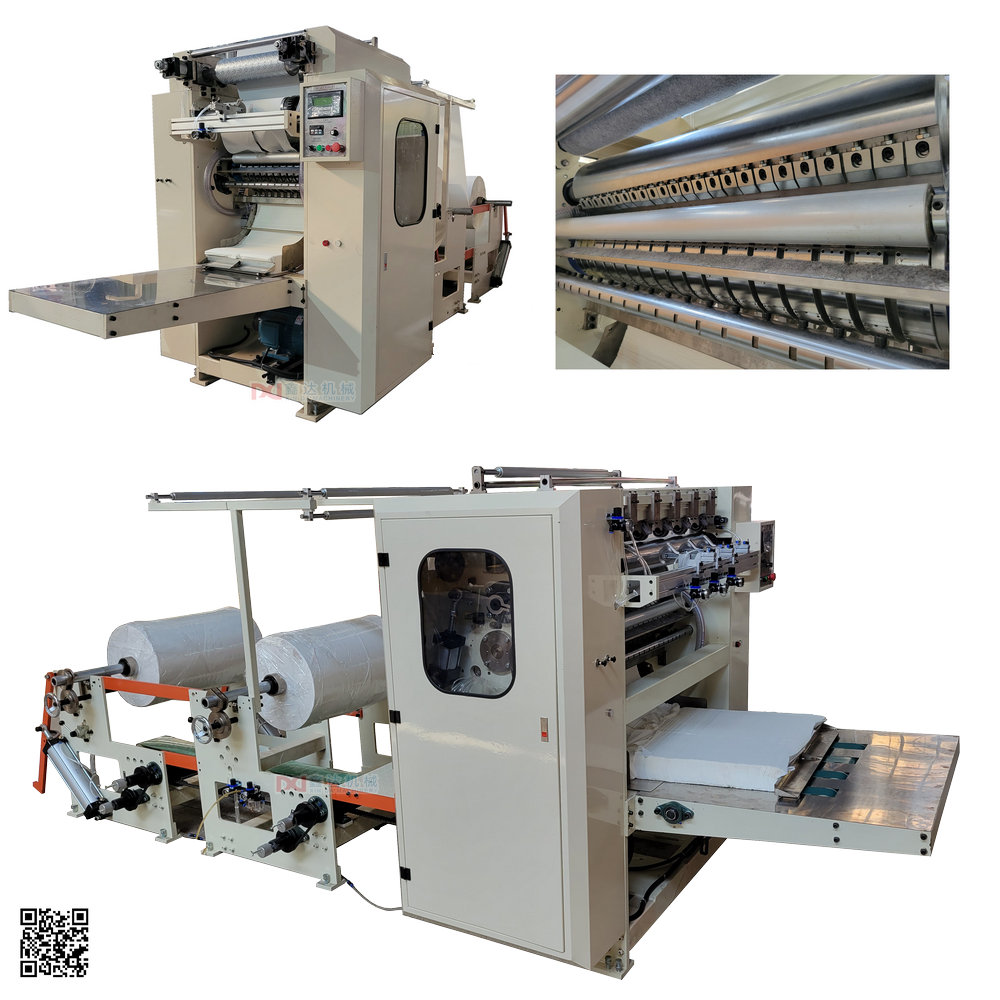 If you need this product, please fill it out and we will contact you quickly.
Production speed:60-100m/min/line 800-1000 pcs/min/line
Production open size(mm)200(L)x140-210 W(adjustable)
Production folded size(mm)100(L)x140-210 W(adjustable)
Power:5.5Kw (380V 50Hz)
Overall size(m):4.1x1.3x2.1(LxWxH)
Weight:About 3.5T


2 lines machine
4 lines machine
6 lines machine