Home - Products - Automatic Folding Napkin Paper Machinery
Automatic Folding Napkin Paper Machinery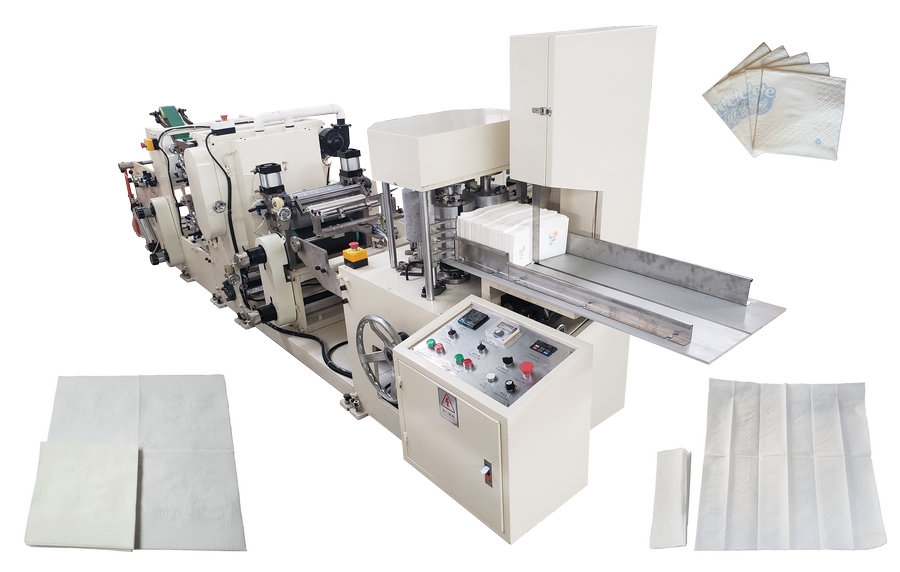 1.Controlled with unreeling tension to fit production with different tension of raw paper
2. Count automatically and orderly placed, convenient to pack(when produce square tissue)
3. Attach with folding unit ensuring accurate position and unify sizes of product.
4. Adopt steel against wool embossing roller to have clear embossment.( the embossing unit can be steel against steel roller according to customer's requirement )
5. According to customer's requirement we can design the machine with one color printing, two colors printing or multi-color printing unit.
6. We can manufacture different specification of machine according to customers' requirement.
If you need this product, please fill it out and we will contact you quickly.
Model
180
200
210
250
275
300
330
400
450
500
Product folding size
90X90
100X 100
105X 105
125X 125
137.5X 137.5
150X 150
165X 165
200x 200
225x 225
250x 250
Product unfolding size
180X 180
200X 200
210X 210
250X 250
275X 275
300X 300
330X 330
400X 400
450X 450
500X 500
Width of raw material
180
200
210
250
275
300
330
400
450
500
Dia. of raw material
800mm-1200mm
Dia.of core
76mm
Speed
400-600 sheets/min
Power
3.7Kw-4.5 Kw(380V or 220V 50Hz)
Overall size (m)
3.4-4.2x0.9-1.2x1.5(LxWxH)
Weight
About 1.5-3.5T