Home - Products - Automatic Folding Napkin Paper Machinery
Automatic Folding Napkin Paper Machinery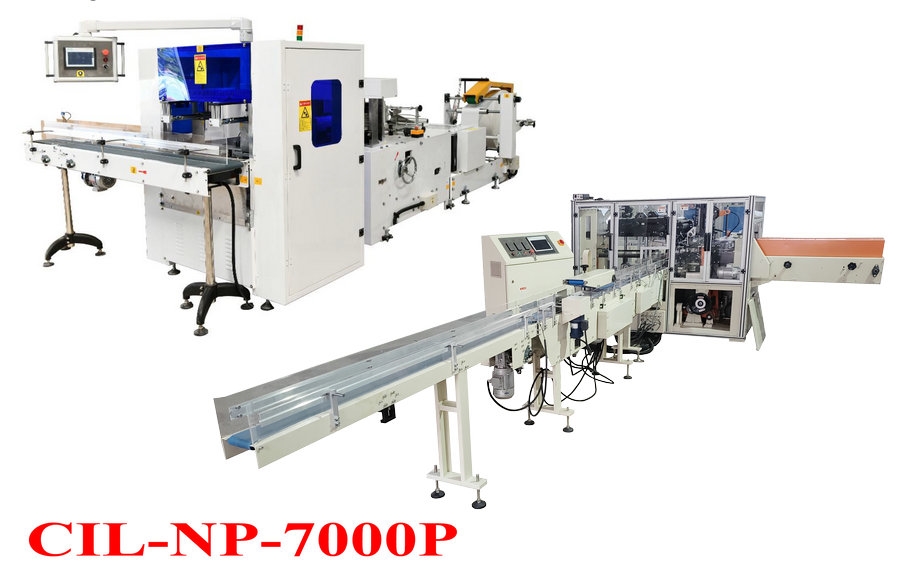 The production line consists of Automatic napkin machine with automatic transfer device and Automatic three-dimensional packaging machine.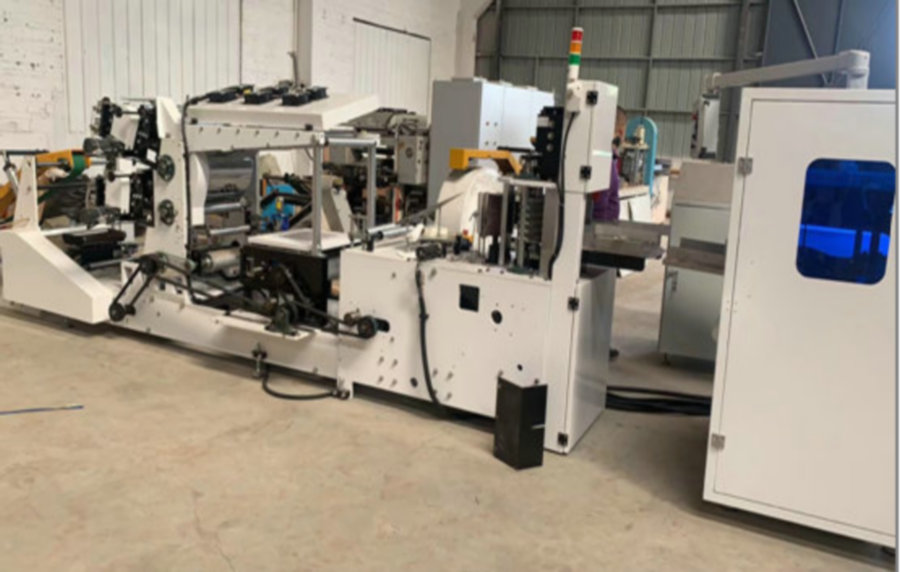 If you need this product, please fill it out and we will contact you quickly.
1 ayers of the paper: 1-2 layers 15 - 21 g/ m², 1 layer paper need ≥19g
2.Raw materials for maximum width:300mm
3.Material Diameter:1200mm
4.Inner diameter of raw paper core: Φ76.2mm
5.Embossing: one set steel to paper
6.Calender: NO(could be customized)
7. Color printing device:1 color, ceramic anilox roll,sealed ink box
8. Folding Type:1/4
9. The host structure: wallboard structure.
10. The host drive: synchronous toothed belt drive, a flat belt conveying.
11. The control mode: frequency control of motor speed
12. The host power: 4 KW
13. Cutter power: 0.75 KW
14. Control electrical appliances: siemens
15. Broken paper features: embossed cut paper stop position
16. Whet knife way: position manual adjustment, the pneumatic;
17. web guide: with
18. Counting: electronic counter, pneumatic hop
19. Operating speed:1200pcs/min
20. Working speed:1000pcs/min, according to the ink drying conditions is required for a print
21. Rear frame feeding: Automatic feeding,Type wide belf feeding, 1.2 meters in diameter can be put on the raw material
22.Power: 380V,50HZ,three-phase four wire. Add ground
23、cent fold function: using Siemens PLC program control and electronic pneumatic folding
24、fold the principle: the directional distribution, collection and counting position location points fold pattern
25、Automatic transfer setting: Automatic transfer number adjustable, height between 35mm-120mm